Responsive & User Focused Websites
The web is a pretty wonderful thing. Knowing how to leverage it for your benefit is a crucial step in optimising your business. We offer guidance, project management and development on websites and admin workflows, all underpinned by user experience and quality assurance standards.
This may be for a refresh of a website aimed at marketing your services, or advice on and implementation of web apps or systems to speed or automate your activities. We are keen on the cloud, hot on accessibility, and begin with simple solutions that can be enhanced further as required. We have experience in setting up and migrating to Google Apps, implementing back-up solutions, task lists & project management, and everyday use of mobile devices.
Responsive design
When it comes to your own site, we encourage you to be proud of what's likely to be your main shop window. We recommend a mobile-first and responsive design approach to ensure a fully functional and good looking site. Another way to say this is that every website should be: fast, functional & beaufiful. In the 21st century, this means something that does this on any device - Android or Apple, and beyond! This approach has been shown to save time and money during site construction and updates, and to improve performance and search engine ranking.
Gone are the days of desktops and laptops only. Visitors come to your site on a plethora of screens at all different shapes, sizes and capabilities. Research shows that many visitors even swap screens part way through a visit. Responsive design makes sense now as our best means to removing as many obstacles as possible to visitors reaching your content.
Theodore, independent music consultancy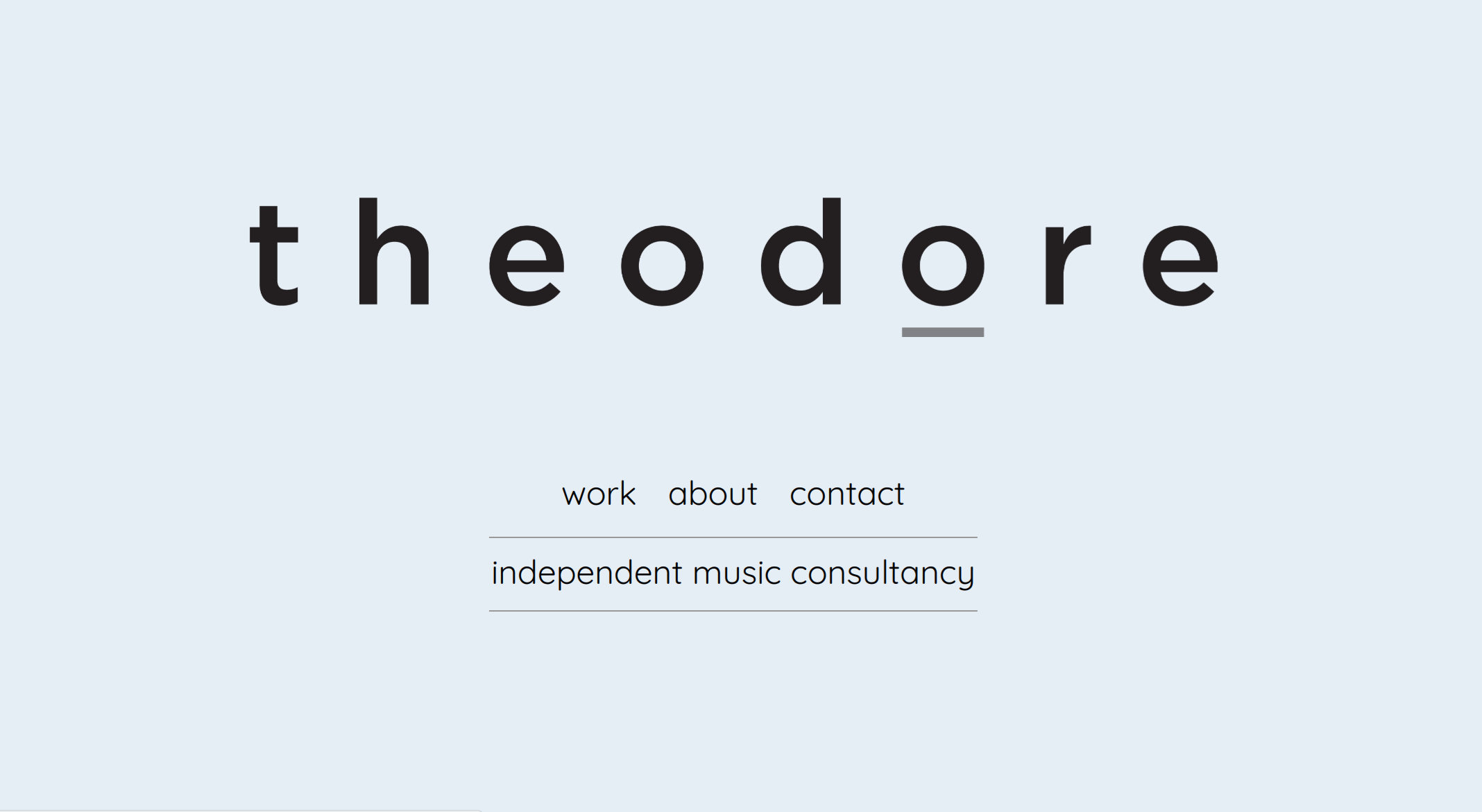 — Design through live, iterative prototypes
— One-page static site created as interim solution
— Full build of website on Statamic (CMS)
— Responsive design & build
Newlyn, fonts & logos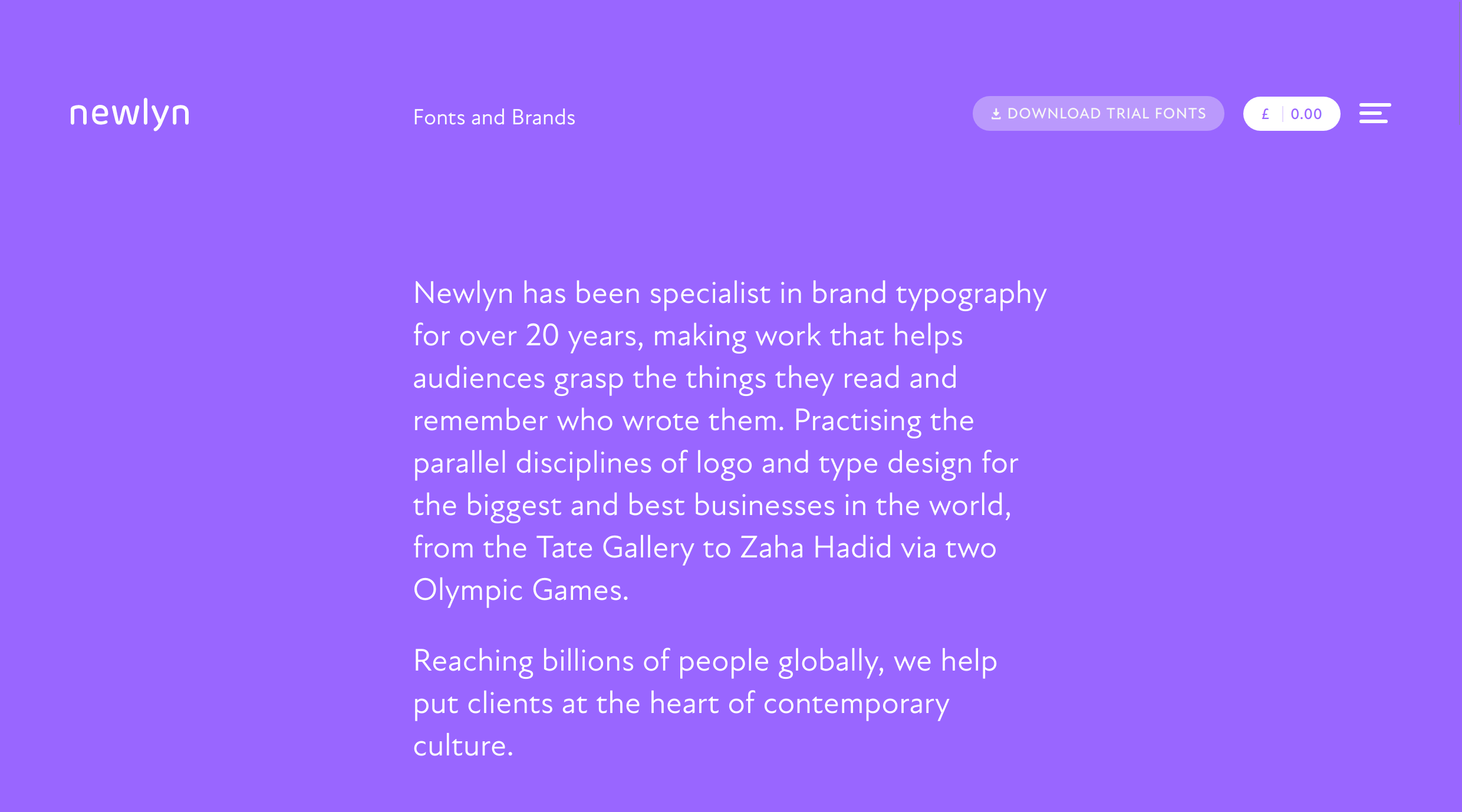 — Brief writing, tender & project management — Design review through live, iterative prototypes
— Design & build by Heydays, Oslo
— Content review & population
Darren Wall, designer & publisher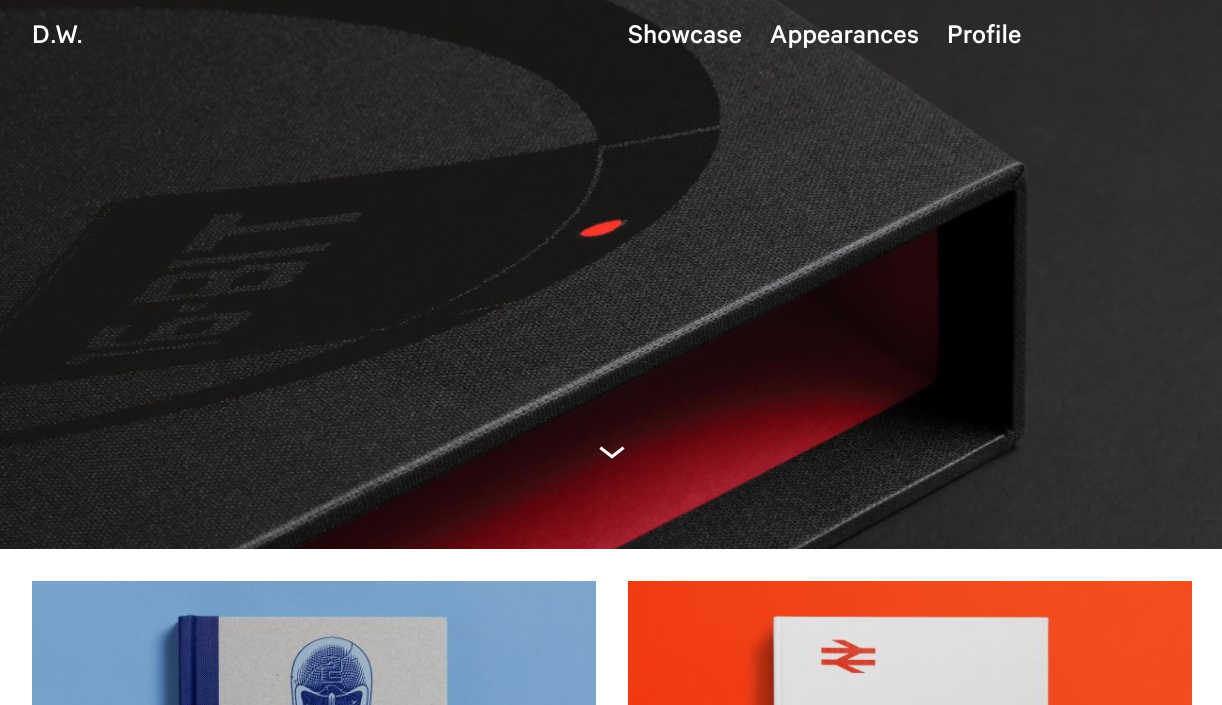 — Design through live, iterative prototypes
— Full build of website on Statamic (CMS)
— Responsive design & build
McCormack Joinery, bespoke cabinet makers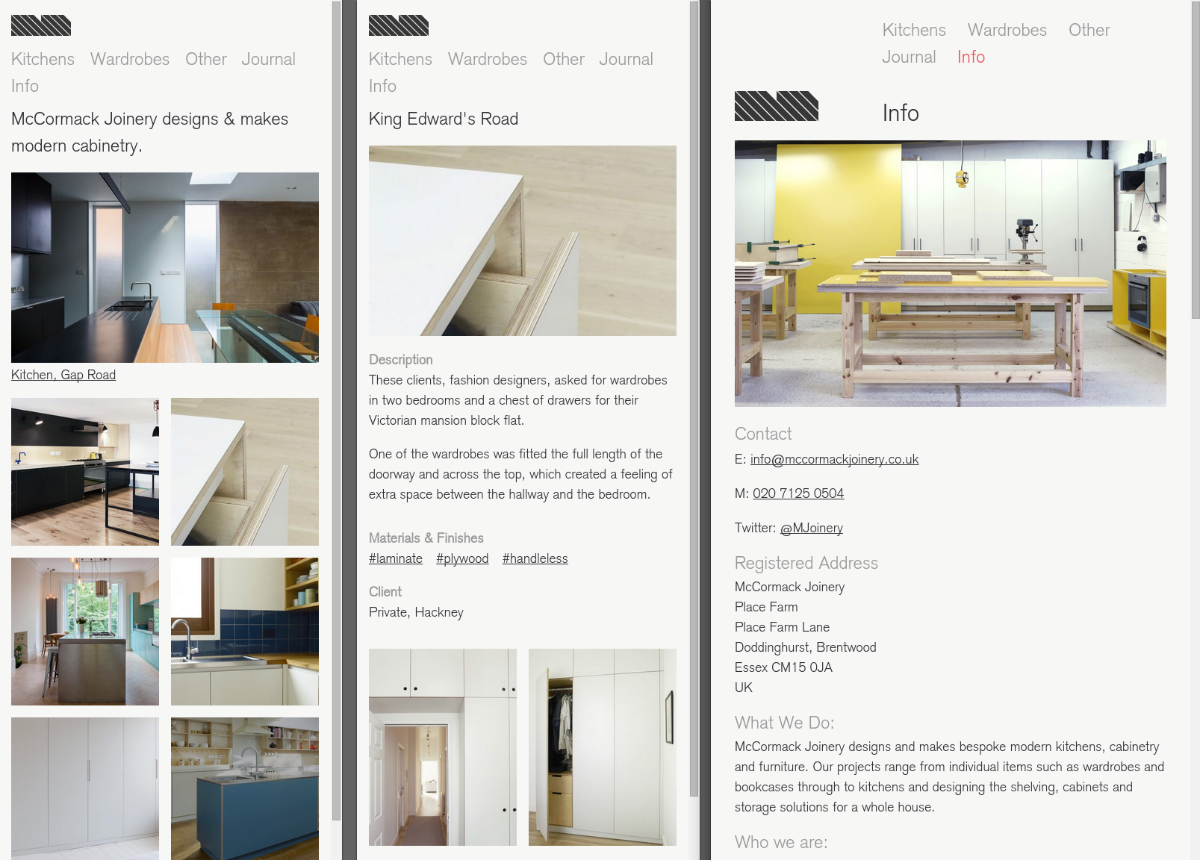 — Project management & design through live, iterative prototypes
— Full build of website on Statamic (CMS)
— Responsive design & build
— Content strategy, population & migration
— Business development
Rothschild & Bickers, glassblowers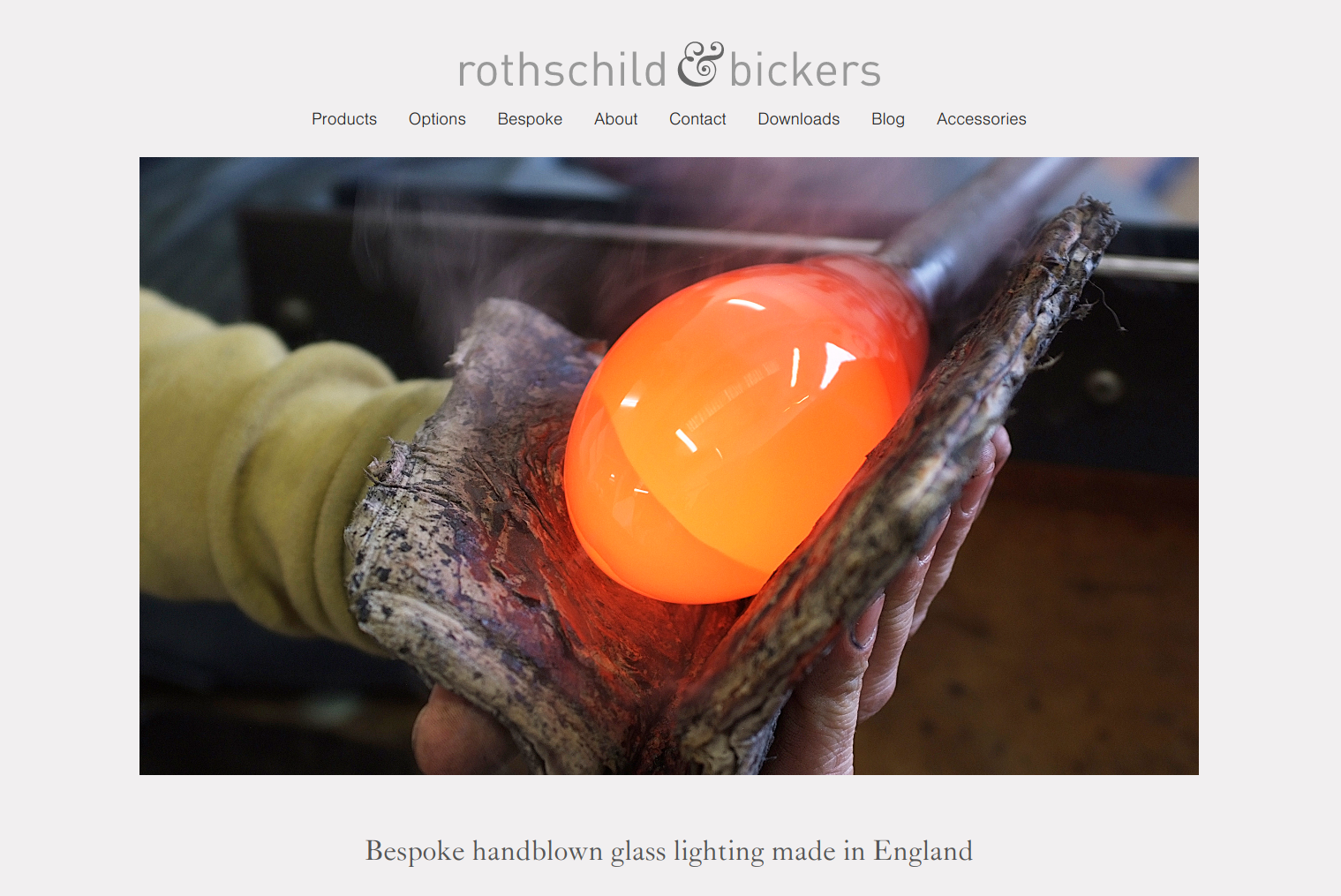 — Project management for a Wordpress site
— Responsive design consultancy
— Content creation, population & migration
— Business development
Jason Orton, photographer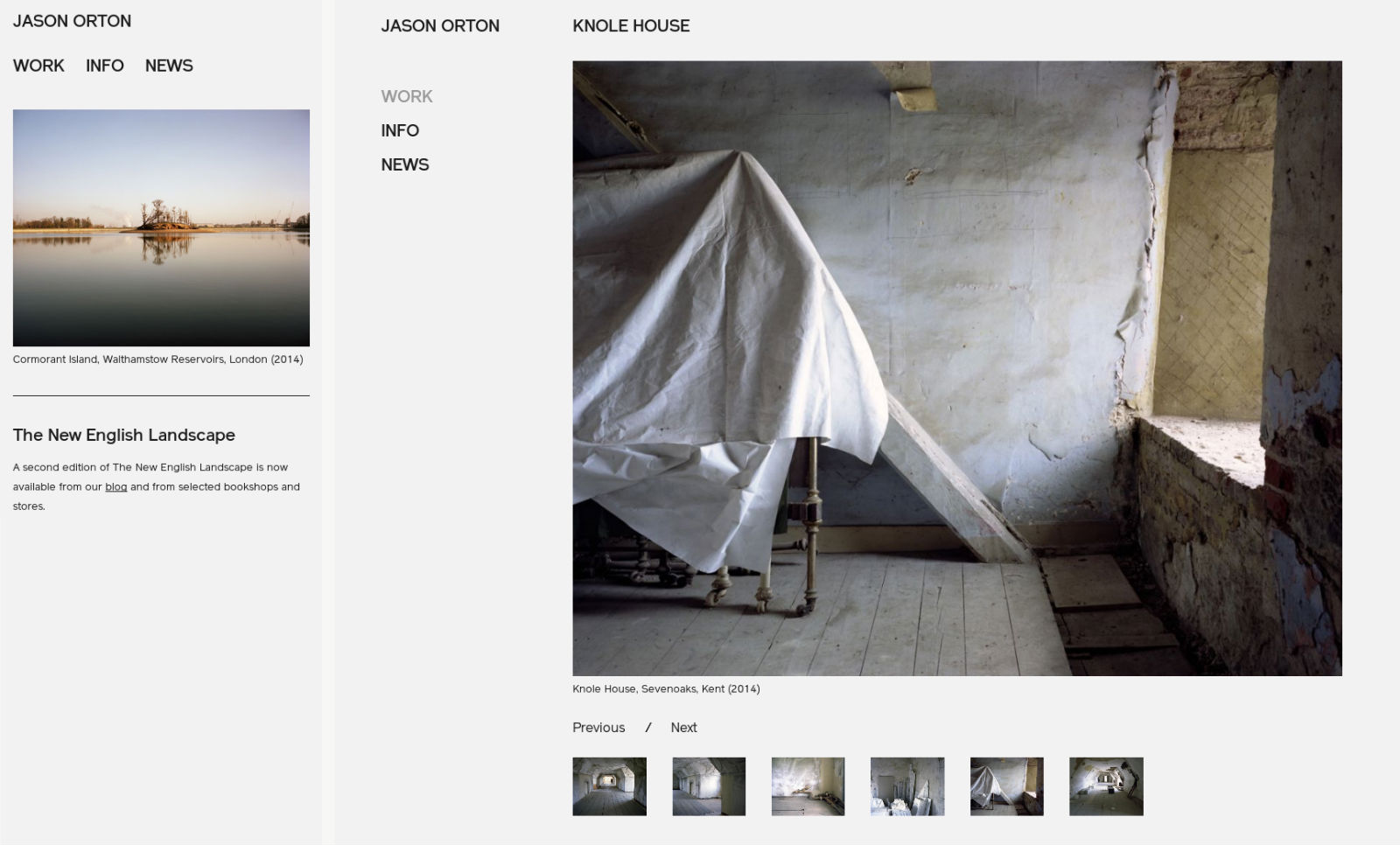 — Design through live, iterative, responsive prototypes
— Full build of website on Statamic (CMS)
— Use of various plugins for images. Full credits / colophon
The Makers of Things, short film series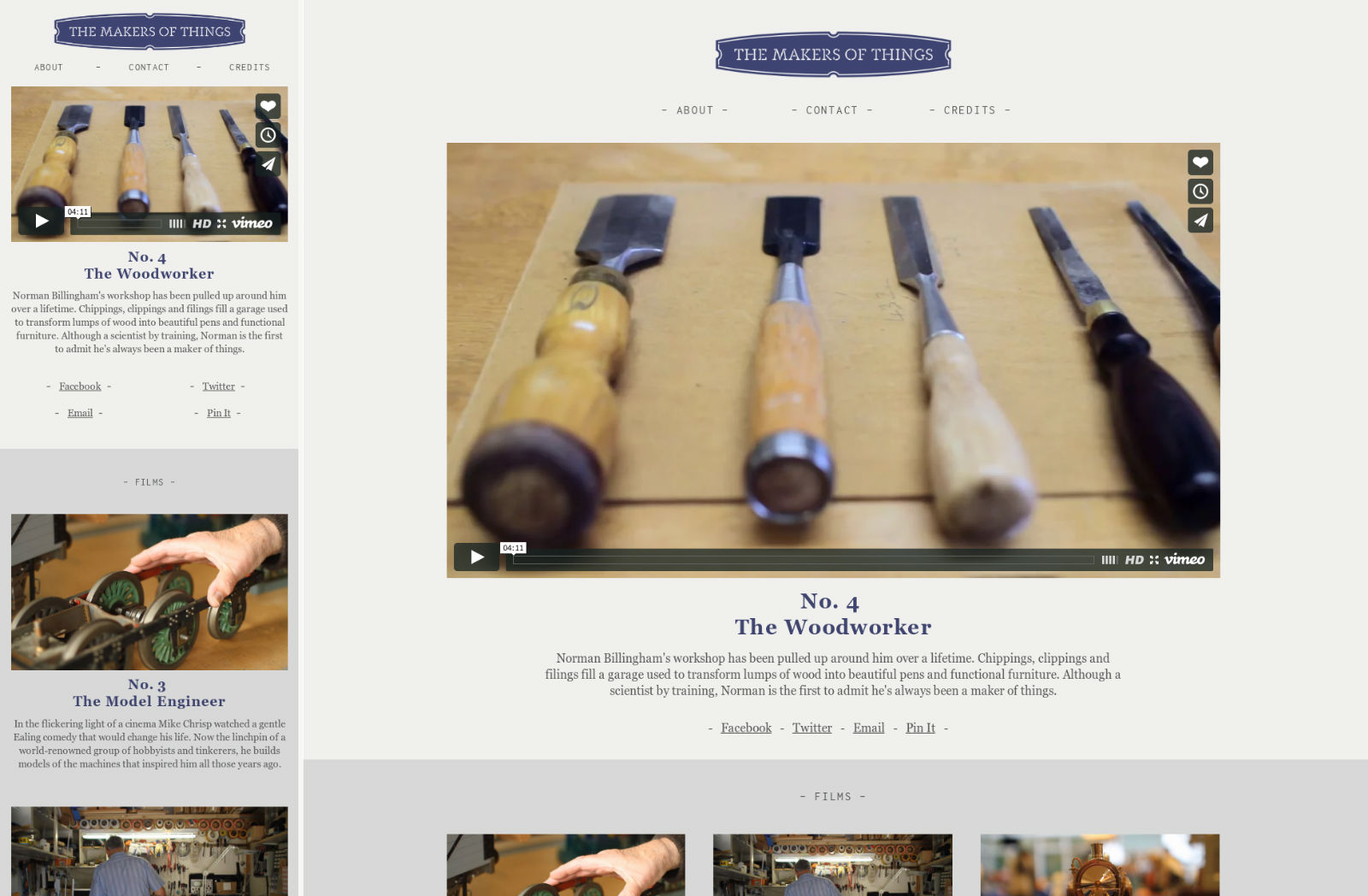 — Build of interations of live prototypes
— Completion of static, four-page website
— Responsive design consultancy
MUSTARD Architects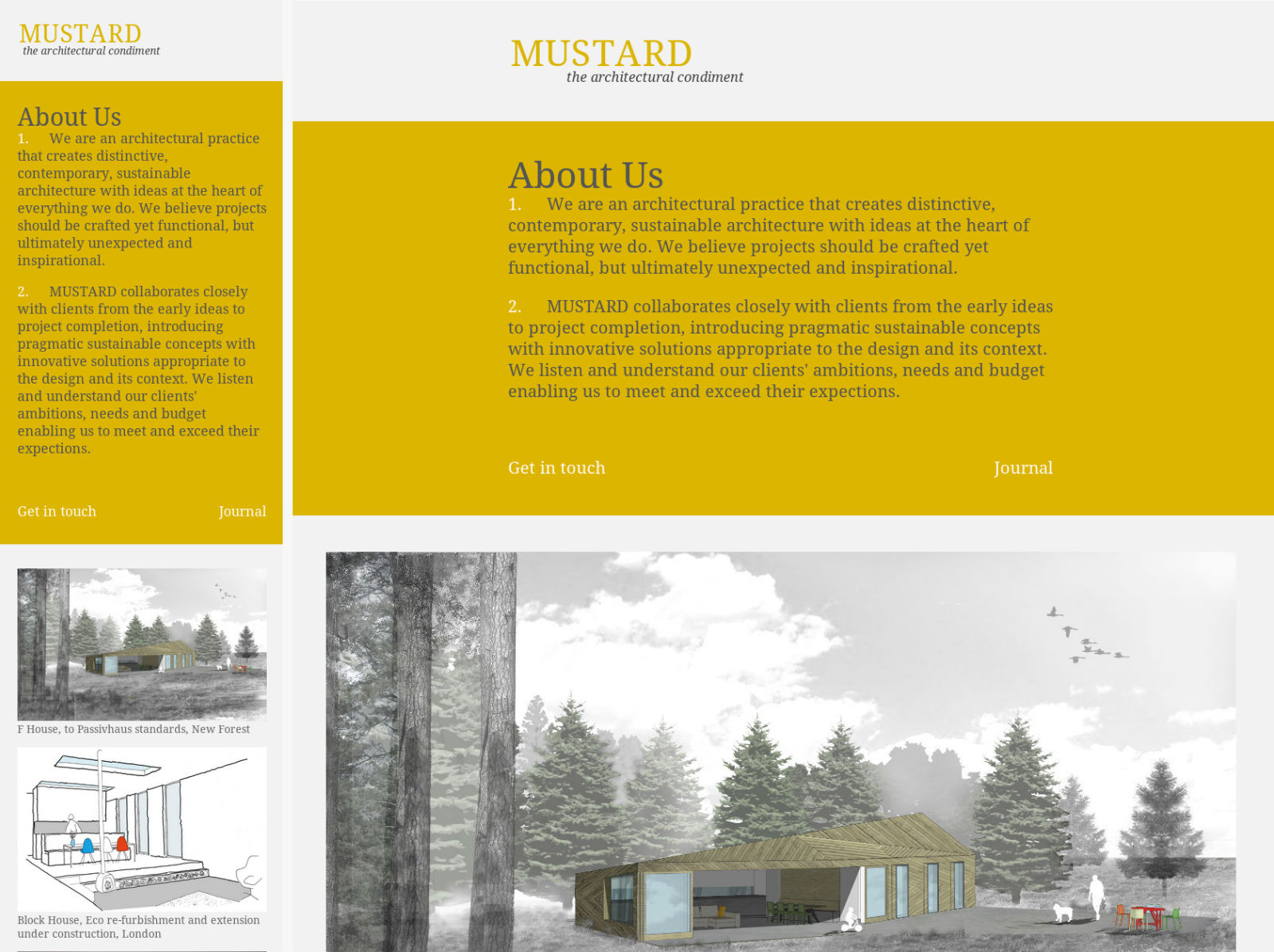 — Design & build of one-page responsive site
— Conceived as a more elaborate holding page than their first site
— Displays imagery of their work
— Device-agnostic, SEO & accessible / screen-reader friendly
— Initial design & client's final site
Elly Wall Ceramics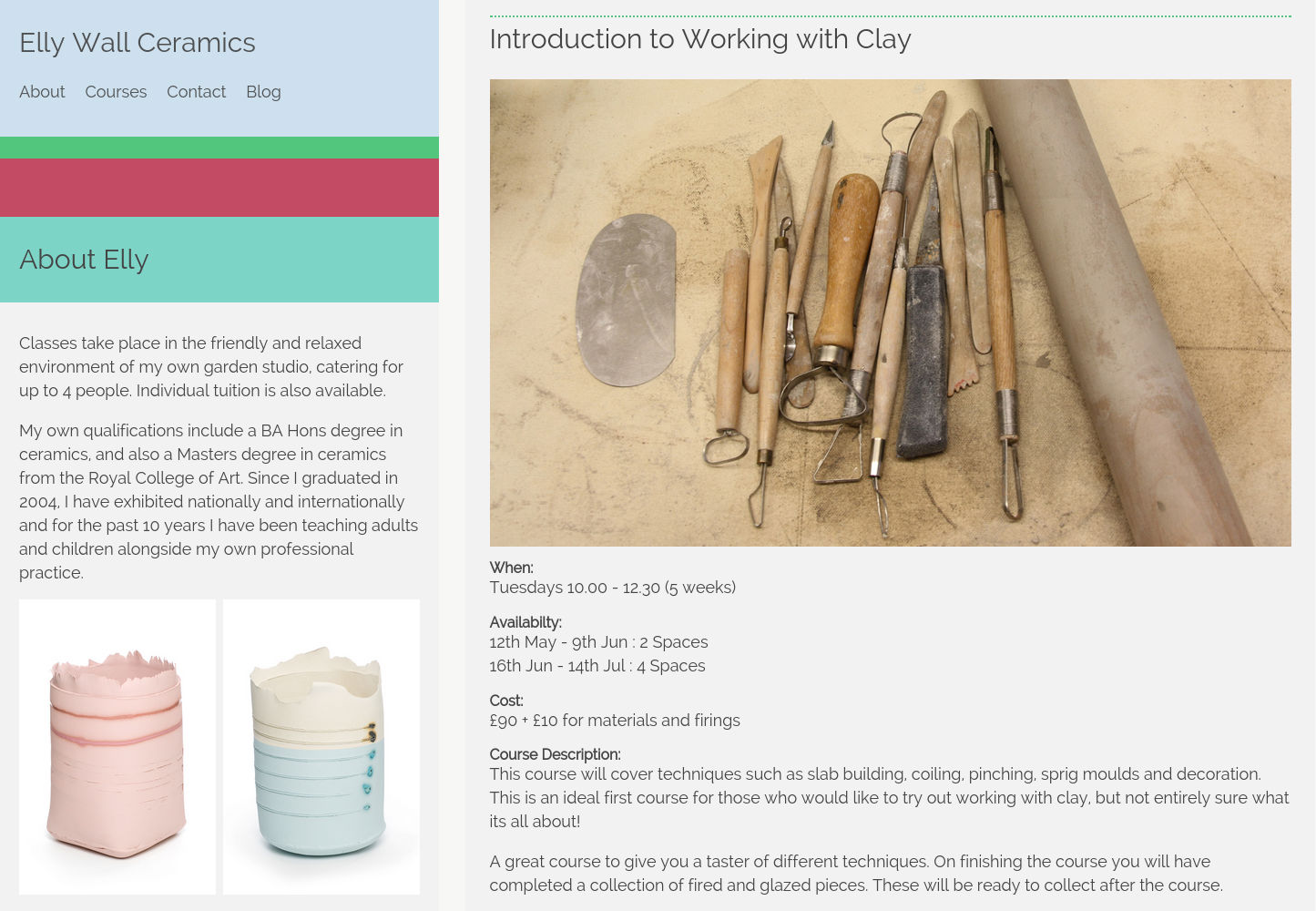 — Design & build of one-page responsive site
— First website for a new business
— Visual style derived from Elly's work
More Information
Further client projects: blog.wesort.co.uk/tagged/client